Categories: General
      Date: 031312
     Title: Florida Artist Friday Fun


Yes, it has been sometime since I last posted; I am on the Florida roads frequently and the most recent trip took me to the Tampa Bay area to attend two art openings.

However, before they began I stopped by The Studio @ 620 located in downtown St. Petersburg to view "Florida Focus." This exhibition celebrates contemporary Florida artists and was curated by retired museum director, Ken Rollins. It was a great opportunity to remind myself of some of the key names among Florida artists; most of whom I know and some I can count among my personal collection.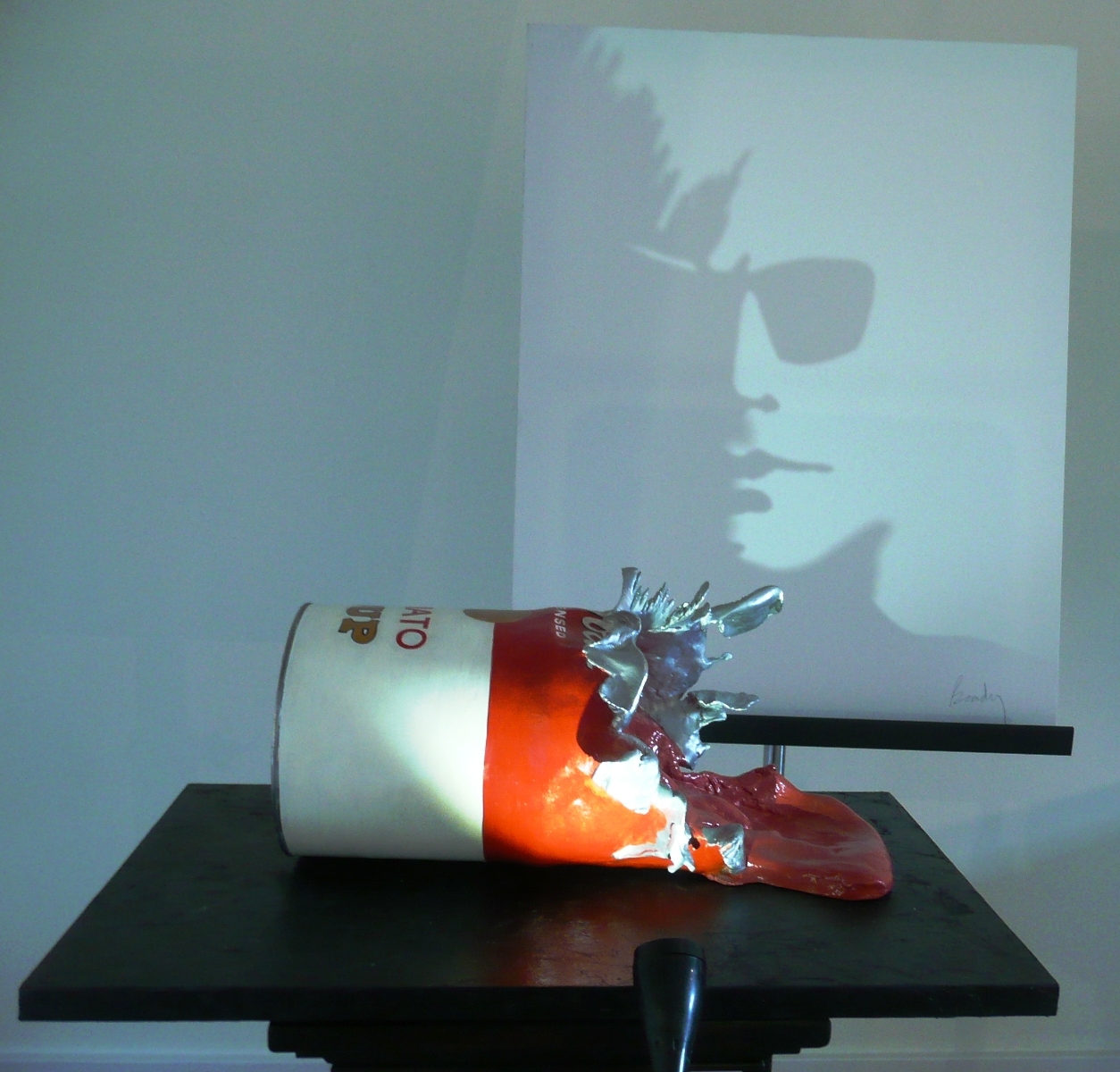 A couple fun pieces included Monica's surprise: shell casing bra and nail panties by Monica Eastman Estes and three works by Kevin Brady. Backlighting sculptures, Brady projects portrait shadows of Andy Warhol, Salvador Dali, and Woody Allen.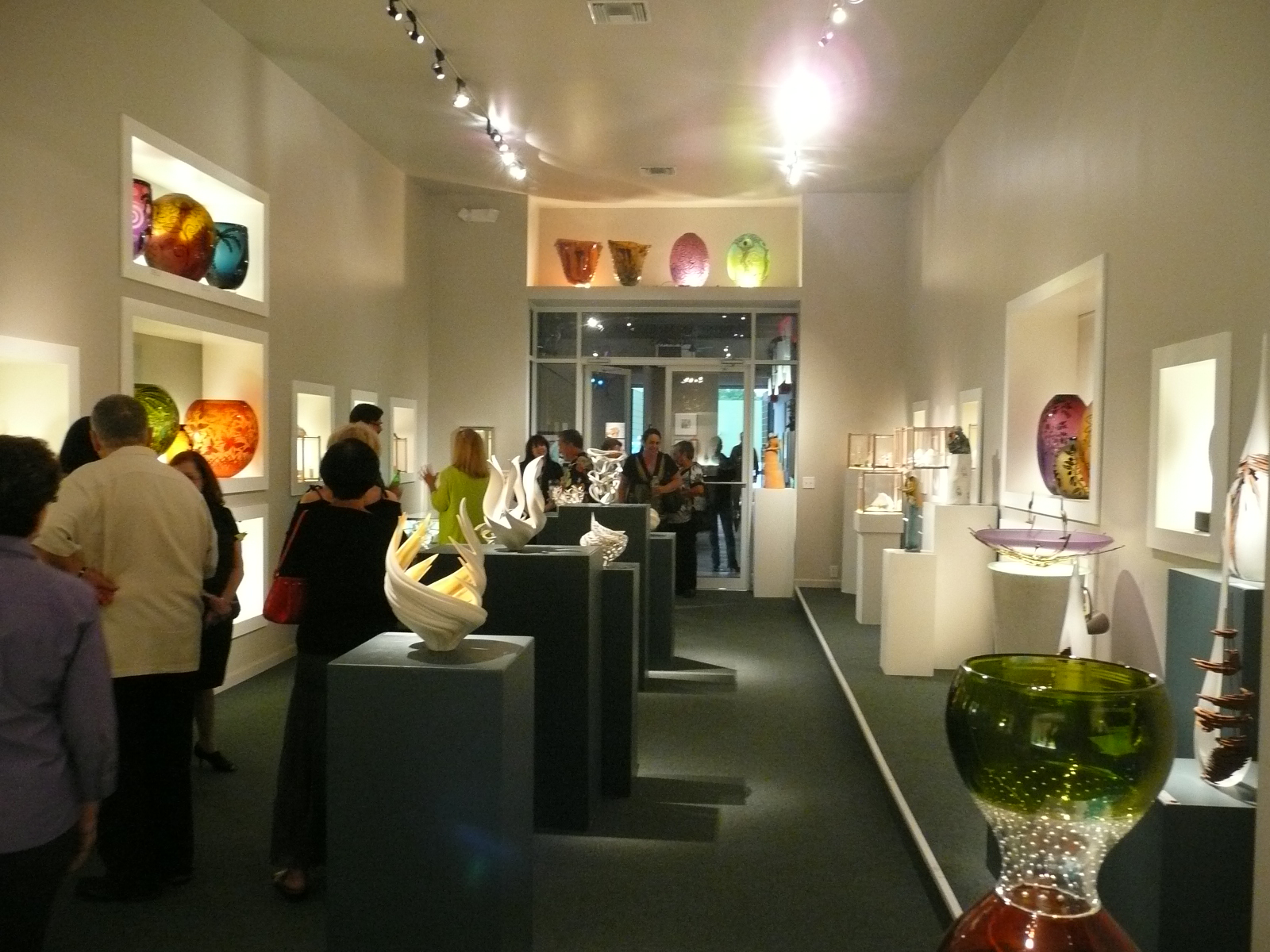 Following a brief visit to the Morean Arts Center, it was off to the first opening reception of the evening, a private patron preview at Duncan McClellan's Gallery. McClellan, a noted glass artists, hosted "Project Photo" which includes works by my friends Matt and Becky Larson.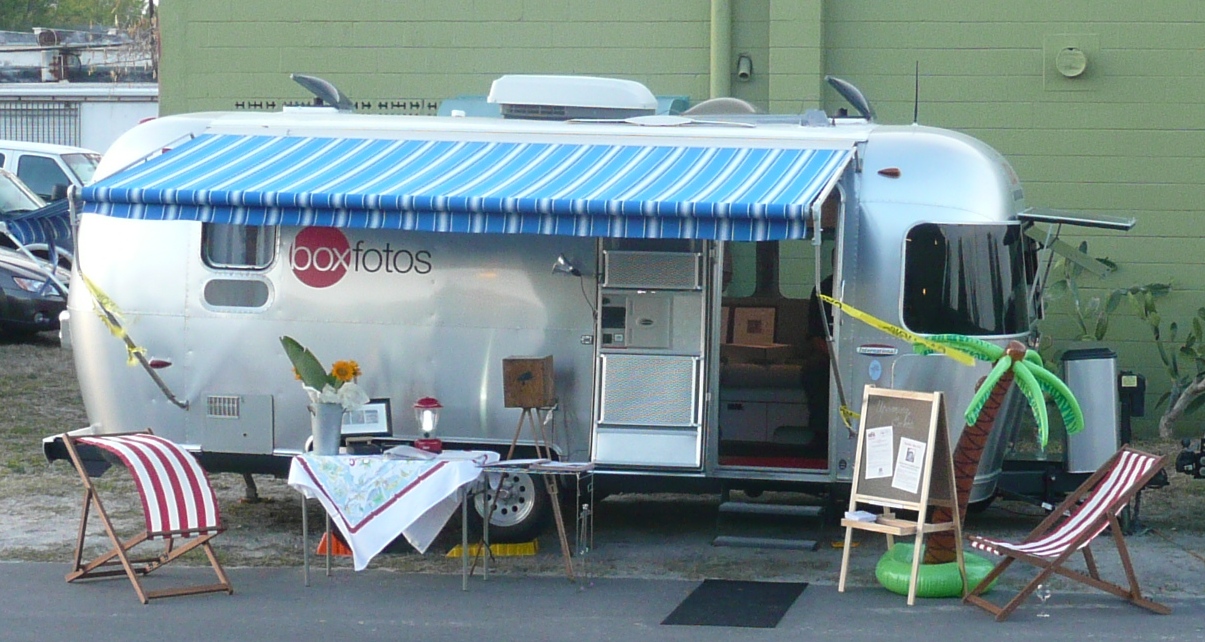 The Larson's recently launched "boxfotos" in their traveling airstream gallery; an alternative space in which to show their alternative format photography.
Duncan's gallery is also his home. He converted a warehouse into his home/studio/gallery and the surrounding gardens are filled with his art as well as works by other artists. What a fantastic space; minimal, industrial, yet full of color and light. The natural beauty softens the structure's contemporary edges.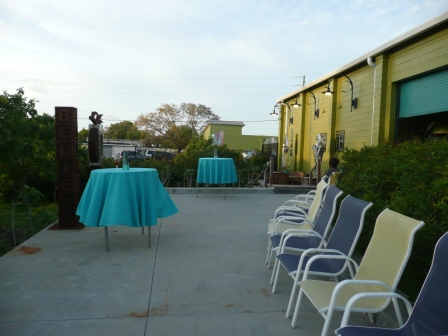 Back across the bay to Tampa, I visited the "Tempus Projects" in an intimate space in which I have previously viewed exhibits. It was a small group show but included the work of an artist I've been following for a decade now, Edgar Sanchez Cumbas. Edgar is currently pursuing an MFA at the Massachusetts College of Art & Design (MassArt).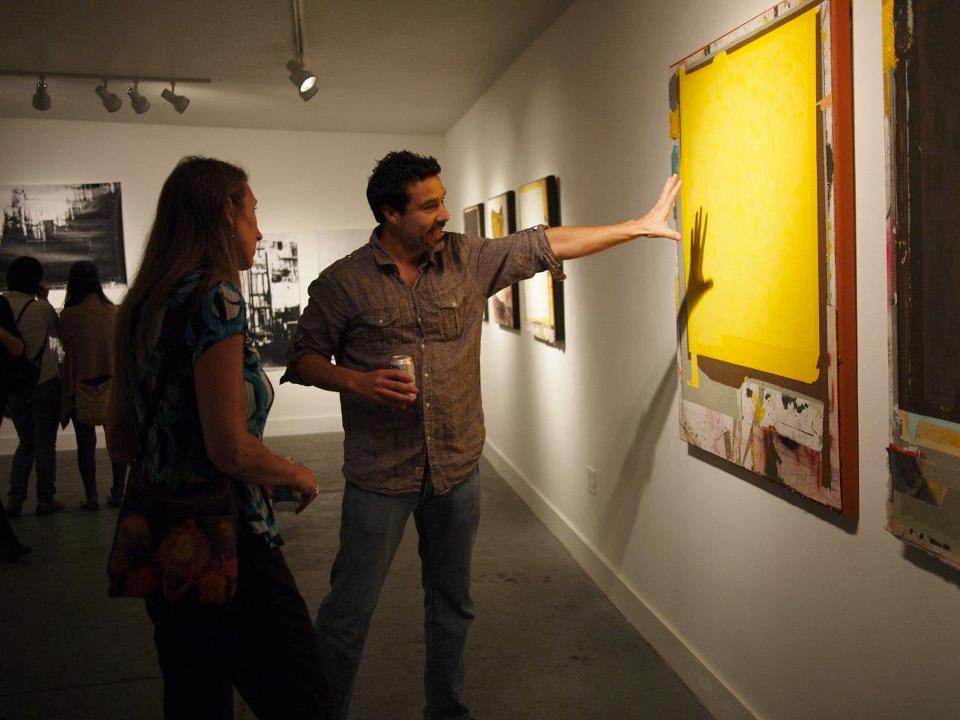 He is exploring a new visual vocabulary but it is still grounded in a process and core in which he returns to his panel based works from the late 1990s. While these abstract compositions appear minimalist and reminiscent of color field paintings of the mid-20th century, he teases you with hints of layers. Being an archaeologist and tuned into stratigraphy, I get it; it is not only the layers themselves, but what and how they reveal the different stories, meanings and ideas among them.